Contemporary Regional Developments in China
23rd - 29th January
US falls behind China in global leadership approval according to Gallup survey. The survey, conducted by American consulting company Gallup, found that approval of US leadership in more than 130 countries had dropped to 30 percent in 2017, the lowest since the company began tracking the measure a decade ago. (Xinhua, January 29, 2018)
China is ready to resolve the disputes arising from issues related to the Belt and Road Initiative, the second meeting of the Leading Group for Deepening Overall Reform concluded on January 23, 2018. (China Daily, Jan 24, 2018)
US Navy's reckless operations in South China Sea will only hit a brick wall. On January 17, the US Navy's guided-missile destroyer the USS Hopper which sailed near China's Huangyan Island without permission from the Chinese government was sent back in disgrace. (People's Daily, Jan 22, 2018)
Xi's book on governance republished amid worldwide demand. "The book's hot sales show that the world is paying more attention to the Chinese approach amid a complicated global atmosphere, as the Chinese way has proved to be a success," said Zhuang Deshui, deputy director of the Research Center for Government Integrity-Building at Peking University. (Global Times, January 29, 2018)
16th - 22nd January
China's economy expanded 6.9 per cent in 2017 while beating the forecasts and remained higher than the 6.7 percent growth registered in 2016, data from the National Bureau of Statistics (NBS) showed.
China raised concerns over the U.S. hotel giant Marriott incorrectly labeled certain regions in China, including Tibet, as countries, and "liked" the post of a separatist group, seriously violating national laws and hurting the feelings of the Chinese people.
The spokesperson of China's Ministry of National Defense criticised the zero-sum mentality in the 2018 National Defense Strategy released by the U.S. Department of Defense on January 19, 2018. It was "Cold War" mentality for the United States to play up the so-called "Chinese military threat", he said.
The People's Liberation Army (PLA) Navy's South China Sea Fleet deployed a "new type of electronic warfare aircraft" in its recent combat maneuvers, a move to greatly enhance the navy's capabilities in modern warfare to safeguard the country's sea rights, said Chinese military experts
Xi Jinping, the General Secretary of the Communist Party of China (CPC) Central Committee has called the revision to China's Constitution a significant event in the political life of the CPC and the country on January 20. He called it an important measure to advance law-based governance and modernize China's system and capacity for governance.
8th - 15th January
China has become the largest trading partner of 16 Asian countries and has strengthened economic and trade integration with neighboring countries, according to Ministry of Commerce (MOFCOM).
The trade between China and 25 other Asian countries reached $1.17 trillion in the first 11 months of 2017, making up a third of regional trade. Japan, South Korea, Vietnam, and Malaysia are among China's top ten trading partners.
China-driven Silk Road project can face political and financial hurdles. The Asian Development Bank says needs more than $26 trillion of infrastructure investment by 2030 to keep economies growing.
President Xi Jinping called for more anti-corruption efforts to "fundamentally improve the political ecosystem of the Party."
The world's first Hualong One nuclear reactor has been completed in south China's Fujian province after the installation of its dome-shaped containment structure, according to news reports on January 12, 2017.
China's lead civil aviation and tourism authorities have asked foreign airlines and hotels operating in the country to audit their websites as a result of instances where American companies Delta Airlines and Marriott Hotels International incorrectly listed the Chinese territories of Hong Kong, Macao, Taiwan, and Tibet as separate countries in their information to customers.
The US move to blacklist Chinese e-commerce shows 'protectionism', according to experts.
The US Trade Representative (USTR) on January 12 put nine Chinese online and brick-and-mortar markets on its blacklist over sales of suspected counterfeit products.
China's value of imports and exports to Belt and Road countries reached 7.37 trillion yuan ($1.14 trillion) in 2017, up 17.8 percent on a year-on-year basis, accounting for 26.5 percent of the country's total value of imports and exports.
1st - 7th January
China's GDP growth will remain 6.7 per cent in 2018. China's economy in 2018 will maintain stable and the growth is likely to stand at around 6.7 percent, according to forecast made by many economic think tanks in the country.
China has developed a new underwater surveillance network to help its submarines get a stronger lock on targets while protecting the nation's interests along the maritime Silk Road, which included the Indian Ocean, South China Morning Post reported on January 01, 2018.
China's solar power generation has picked up amid the government's efforts to expand clean energy to curb pollution.
Solar power generation totaled 106.9 billion kilowatt hours in the first 11 months of 2017, up 72 percent from one year earlier, according to data released by the National Energy Administration on January 02, 2018. This was equivalent to 33 million tons of standard coal, and helped cut carbon dioxide emissions by 93 million tons, the administration said.
Pollution control will be kept as a priority in China, as the government has made it one of the "three tough battles" for the next three years, together with major risk prevention and poverty reduction.
The country aims to cap its coal-fired power capacity at 1,000 gigawatts in 2020, and non-fossil fuel will account for half of the country's total power generation by 2030.
China's GDP growth will remain 6.7 per cent in 2018. China's economy in 2018 will maintain stable and the growth is likely to stand at around 6.7 percent, according to forecast made by many economic think tanks in the country.
China appointed a new strategic expert in top ranks. The appointment of regional specialist to military wing's Communist Party inner sanctum shows big shift in interests, analysts believe.
The US will not stand up to China's new hypersonic missile. China's new "hypersonic" ballistic missiles will not only challenge the defenses of the United States but also be able to more accurately hit military targets in Japan and India, according to Chinese military specialists.
China will promote mutual trust and cooperation with Russia in 2018. Xi made the pledge in his New Year greeting message to Putin.
President Xi during his new year speech pledged to carry out reforms in 2018.
"Building a high-rise begins with mounds of soil," Xi said, borrowing an ancient Chinese phrase to urge his fellow Chinese to take a step-by-step approach and work hard to turn the blueprint into a reality.
China supports the Democratic People's Republic of Korea (DPRK) and the Republic of Korea (ROK) to use the 2018 Winter Olympics to make efforts to improve ties, a Chinese Foreign Ministry spokesperson said on January 02, 2018.
China has become the fastest growing tobacco consumption market in the world, though industry authorities have taken measures, such as raising tax on tobacco, to control the trend, Worker's Daily reported on January, 02.
High-speed railway is expected to cover 80% of major Chinese cities in 2020. This has been detailed at a China Railway Corporation conference in Beijing on January 2, 2018.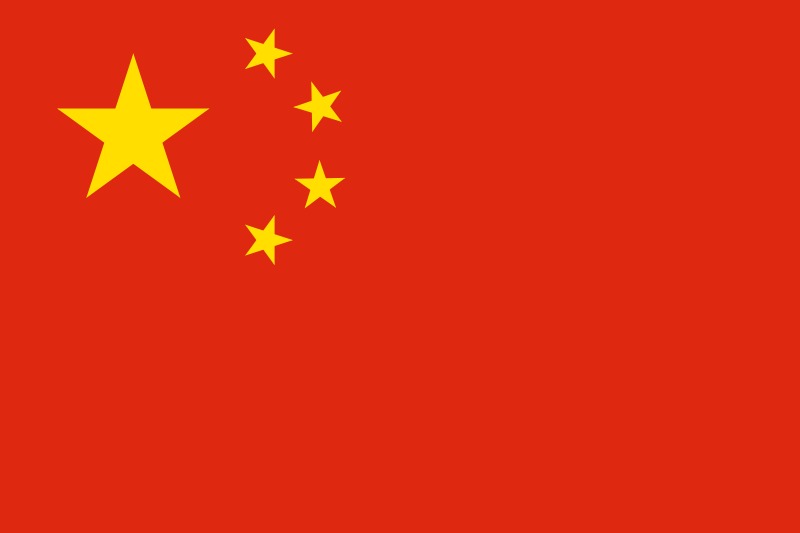 Archives