Contemporary Regional Developments in Siri Lanka
23rd - 29th January
Singapore and Indonesia encouraged Sri Lanka to enhance its engagements with ASEAN and the ASEAN Regional Forum. During Lee's visit Sri Lanka signed a Free Trade Agreement with Singapore, said to be the first ever inked with a South East Asian country.
(Daily Mirror, Jan 29, 2018)
16th - 22nd January
"Pakistan and Sri Lanka are probably the only two countries which understand what it takes to defeat the menace of terrorism", Pakistan's COAS said during his visit to Sri Lanka on January 16, 2018.
Pakistan's Chief of Army Staff (COAS), General Qamar Javed Bajwa, visited Sri Lanka for a three-day official visit at the invitation of Army Commander Mahesh Senanayake. The visit was aimed to boost cooperation between the two countries.
Singapore PM to sign FTA with Sri Lanka during visit. Prime Minister of Singapore Lee Hsien Loong visited Sri Lanka on January 22 on a three-day official visit, at the invitation of President Maithripala Sirisena.
8th - 15th January
Sri Lankan Finance Minister Mangala Samaraweera met Sushma Swaraj in New Delhi on January 13, 2018 to discuss the issues of development cooperation between the two countries.
President's term is only five years; Supreme Court has communicated to the Presidential Secretariat.
Sri Lankan Prime Minister Ranil Wickremesinghe has expressed his desire to watch the Indian movie 'Padmaavati' which has been renamed as 'Padmaavat' later on.
1st - 7th January
China will invest $1 billion in the construction of three 60-storey buildings at a mega-project near Sri Lanka's main port, Colombo. Beijing aims to boost its influence in the Indian Ocean, India believes.
The deal follows an earlier Chinese investment of $1.4 billion to carry out reclamation work for the wider Colombo International Financial City development, strategically located next to Sri Lanka's harbour, the only deep sea container port in the region.
Sri Lankan Parliament will have more aging members Parliament in 2018. Most of them will be 70 years during this year while only a few others will be nearing that age, parliamentary sources said.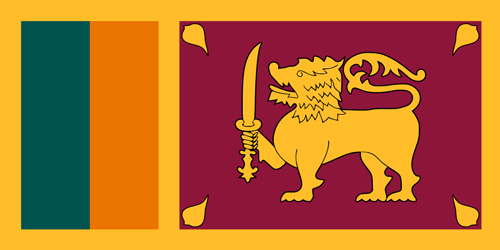 Archives