Regional Studies
Abstracts - Spring 2021
Fake News and Disinformation in Modern Statecraft
NABILA JAFFER
The revolutionary development and spread of information technology added a new dimension to domestic and external political relations. In modern statecraft, media has been the biggest facilitator of implanting and diffusing public narratives. Information resources have also become instruments of power for states, primarily motivated by realpolitik. In the given circumstances, creating fake news, disinformation, or exaggeration of information has become an instrument of conducting statecraft. This practice largely compromises the fundamental ethics of journalism. Additionally, with the rapid development of modern communication tools, the means for achieving state interests have also diversified. Fake news and disinformation are now increasingly manifest in internal politics and the advancement of interests across borders. In this post-truth era, states must be capable of responding to the challenges created by such disinformation. This paper discusses the incidents of disinformation in major powers like China, the United States, Russia, India, and Pakistan. The paper also debates the moral and ethical dimension of fake news and disinformation in modern statecraft by mainly analysing the practice whilst employing a realist approach.
jmp
India: The Changing Security Environment and Regional Stability
SYED IMRAN SARDAR
The Sino-Indian border clash in summer 2020 had a serious impact on India's security discourse, casting a significant change in New Delhi's strategic calculus. To secure its national interests in an unbalanced strategic environment, India sought US support. The US, on its part, orchestrated practical engagement with its alliance partners in Asia to counter China's assertiveness in the region. Its relationship with India has ever since entered into a new phase of cooperation, where the policies of both countries towards Beijing converge on mutual points of interest. This strategic partnership between the two countries, particularly following border clashes, had an impact on regional equilibrium as well. The decades-old structure of conflict and cooperation and the embedded network of bilateral relationships in the region began to alter. The complex trajectory of the triangular relationship between the US, China, and India emerged as a challenge for Pakistan considering its role as Beijing's frontline partner. Bangladesh, Nepal, and Sri Lanka having balanced China and India, reoriented their focus toward China and India/US. The Indo-US partnership, however, has its limits since there is a fundamental difference in both states' approaches to push back China's assertiveness. India, in its renewed role, is all set to strengthen its strategic depth in bordering areas. The US expects India to play an active role in Free and Open Indo-Pacific (FOIP) in which New Delhi is incapacitated in terms of both military and technology. Given the aforementioned, the apparent convergence of interests seems rather short-lived. Nevertheless, multi-sectoral cooperation has the potential to grow.
jmp
Criminalising Nuclear Weapons under International Law
ZUNAIRA INAM KHAN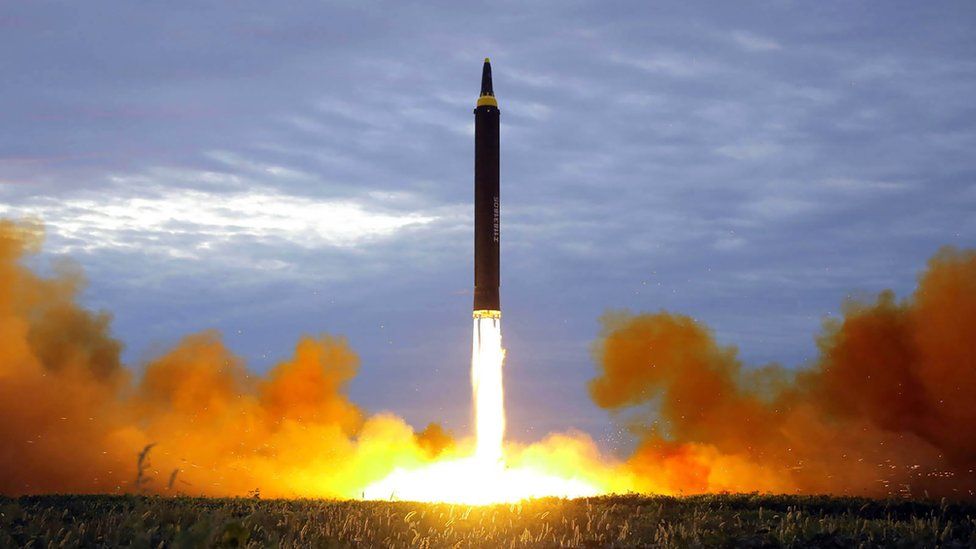 The Treaty on the Prohibition of Nuclear Weapons (TPNW) entered into force on 22 January 2021. It is the right step in the direction to eliminate nuclear weapon possession and deployment. However, the fear remains that this is merely a symbolic step. The tangible and concrete legal consequences of TPNW for nuclear power states remain negligible. No nuclear state or NATO member has ratified the treaty and it seems very unlikely that they will do so in the future. This paper aims to address the illegality of nuclear weapons and argues that the concept existed throughout international law, even before the TPNW was ratified. The examples of various other treaties, of which the nuclear power states are signatories, highlight the already existing illegality of such weapons. Their refusal to sign the treaty can be viewed as nothing more than a hesitancy to give up indiscriminate power. The nuclear power states cannot, legally or in good conscience, refrain from becoming signatories.
Sexual Exploitation of Women in Conflict Zones: A Comparative Analysis of The IIOJK and the Occupied Palestinian Territories
NABIYA IMRAN
Irrespective of the role that women play in conflict zones, they face sexual violence in several forms such as rape, sexual slavery, forced marriages, etc. History bears witness to sexual violence against women in cases such as Bangladesh, Bosnia and Herzegovina, Congo, and Rwanda, and among others. The UN recognises conflict-related sexual violence (CRSV) as a punishable war tactic that has severe detrimental impacts on the victims. This paper explores CRSV in the context of Indian Illegally Occupied Jammu and Kashmir (IIOJK) and Occupied Palestinian Territories, perpetrated by the Indian and Israeli security forces, respectively. The crux of this paper is that Kashmiri and Palestinian women are being exploited based on their gender in the ongoing conflicts as a socio-political expression of patriarchal power, inflamed by religious ethnonationalism. The paper begins with an introduction followed by a discussion of the background and scope of this study and an overall description of women as weapons of war. It further probes into why sexual exploitation of women in conflict zones takes place. Then, the case studies of Kashmiri and Palestinian women are discussed separately in addition to a comparative analysis, followed by a conclusion.
Rise of China and The New International Order
MINAHIL SHAWAL AFRIDI AND MUHAMMAD BEHRAM ZIA KHAN DAWAR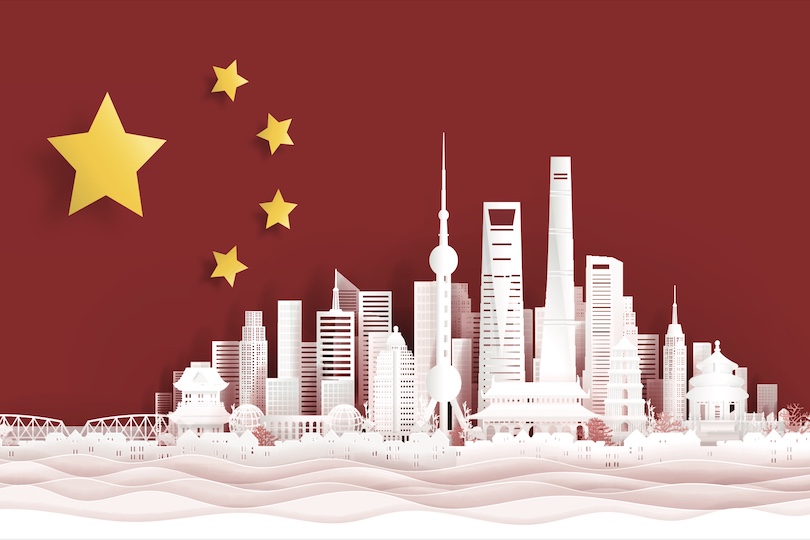 The 21st century is referred to as the Asian century by many International Relations scholars, where the rise of China has been one of the most important events in the global political arena. Chinese economic diplomacy in Asia, Latin America, and Africa through its Belt and Road Initiative (BRI) has been seen as a challenge to US interests and that of its allies in these regions. China's bold and assertive policies in the South China Sea has led many in the US to believe that under the garb of this 'peaceful rise', China is slowly and gradually winning its turf. On the contrary, many scholars have also argued that the rise of China might strengthen a multi-polar world order based on economic interdependence and sustainable peace, allowing greater cooperation among world powers. However, this study argues that competition between an existing hegemon and an aspiring one has been a norm in international relations since antiquity. Therefore, the possibility of cooperation between China and the US is very limited. In this regard, the West is already raising concerns related to the rise of China. On the one hand, many consider China's cooperation as a means to establish its hegemony through a debt trap while others view it as an attempt to promote mutual economic interests. Therefore, the study elucidates whether the rise of China threatens the existing global order through its imposition on weaker partner states with its growing economic interdependence and whether a rising China will threaten the US supremacy and change the current world order.
Download Journal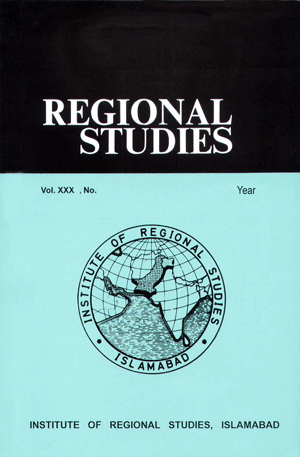 ---
Regional Studies is a quarterly journal. It covers a wide spectrum including foreign and internal affairs, economy and industry, science and technology, sociocultural aspects and security related issues. The countries that fall within the purview of the study are India, Pakistan, Bangladesh, Sri Lanka, Nepal, Maldives in South Asia, Afghanistan, Iran and the Gulf States in Southwest Asia and five republics of Central Asia, beside China and Indian Ocean.