EU Delegation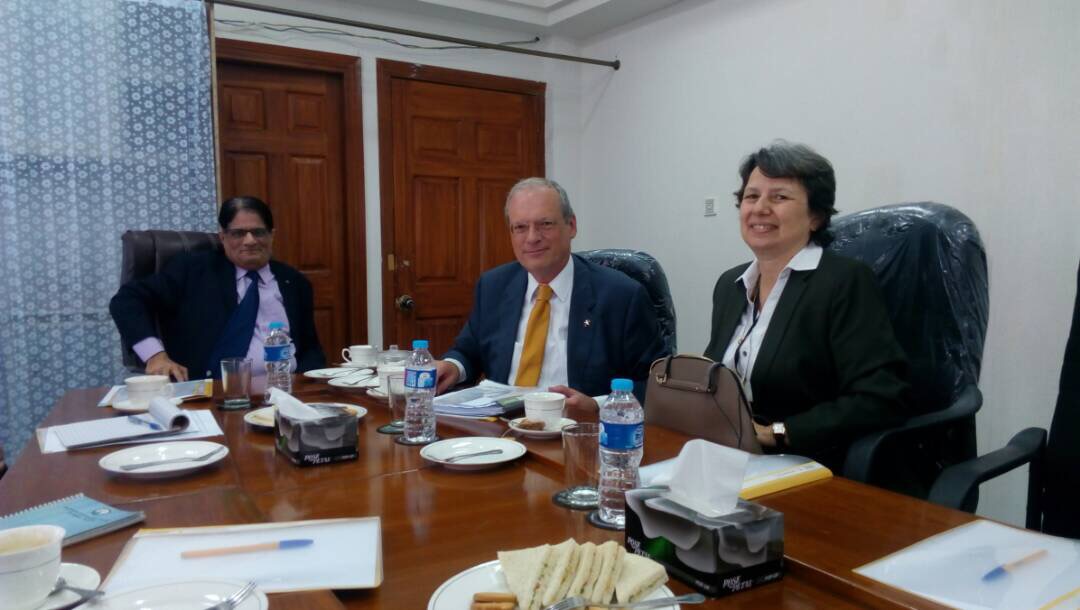 George Cunningham
, Deputy Head of the EU Delegation to Afghanistan visited IRS on 24 May, 2017 at Islamabad and held an interactive session with research scholars on the EU's role in peace and reconciliation process of Afghanistan. He briefed about the upcoming event titled 'Kabul Process' in Afghanistan for which consultation is being held with different stakeholders to devise a new phase of strategies for counter terrorism and peace negotiations in Afghanistan.
Over the years, situation in Afghanistan has not improved significantly. The Taliban are still posing threat to peace and the presence of ISIS has further aggravated the situation. Despite repeated efforts, the Taliban insurgency is rather increasing and making rooms into new areas such as northern Afghanistan. The regional mistrust between Pakistan and Afghanistan is a blow to peace efforts and the Indian factor is making it further complicated. IRS scholars were of the view that the International community including EU should listen to Pakistan's grievances and should not turn blind eye towards human rights violations in the Indian held Kashmir.
It was agreed that for achieving peace, Pakistan-Afghanistan engagement at various levels is a must to play down the growing mistrust between the two countries.