REGIONAL STUDIES
(Quarterly)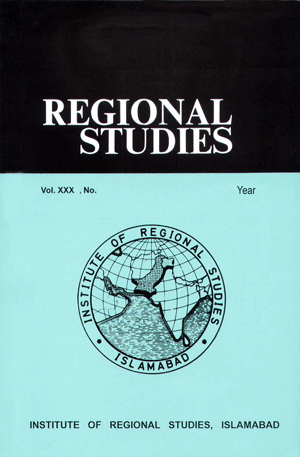 The quarterly research journal of the Institute of Regional Studies. It covers a wide spectrum including foreign and internal affairs, economy and industry, science and technology, socio-culture aspects and security related issues.
SELECTIONS FROM REGIONAL PRESS (Fortnightly)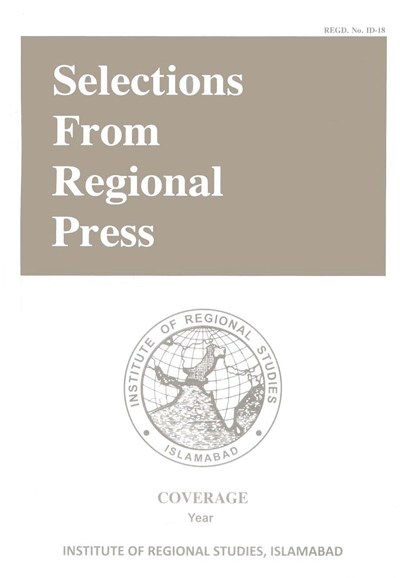 A fortnightly publication comprising selected clippings from the regional newspapers and periodicals, arranged subject-wise under five main heads..
SPOTLIGHT
(Monthly)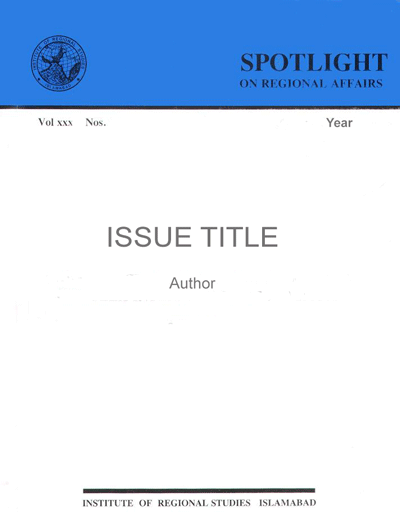 A monthly publication dealing with a specific event in one or more the regional countries.
FOCUS
(Periodically)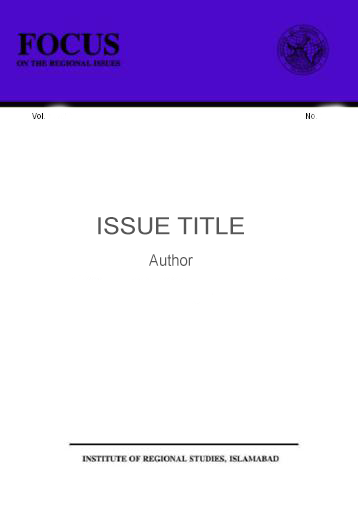 A study published periodically on a particular issue in one of the regional countries.
Other Publications
REGIONAL BRIEF
(Bimonthly)
1-India-Pakistan Peace Process 2-Afghansitan (January 2007 to January 2014) No subscription required
PERSPECTIVE

Studies dealing with important regional issues in a larger perspective involving Pakistan and its neighbors and the region's interaction with the rest of world.
MONOGRAPH SERIES

Detailed monograph studies on particular topics including states of the regional countries