Current Issue
Spring 2017
Maritime Security of Bangladesh: Strategic Imperatives
Abul Kalam
While in terms of policy destiny Bangladesh remains committed to a peaceful course, the strategic pathways require delicate, even calculated managing. Its maritime policy is largely geared towards meeting the developmental challenges it faces. The maritime security of the country is indivisible from the overall insecurities it confronts. It is, therefore, imperative for Bangladesh to strategise the policy, both internal and external. A credible security system, encompassing both land and maritime, can only be assured by democratic continuity and consensus. Deficits manifested in such areas must be overcome if Bangladesh is to play a credible regional maritime role and enhance its maritime clout regionally and internationally. The paper analyses maritime security concerns of Bangladesh and its evolving oceanic policies from a strategic vantage point. Towards such an end, it reviews the strategic analytical tradition from a maritime perspective and identifies the relevant approaches in this context. It then highlights a conceptual design encompassing applicable notions that look pertinent. The conceptual blueprint is then used for analysing the evolving pattern of the nation's maritime policies in terms of strategy and a secured developmental destiny. The nation's maritime insecurity concerns, both traditional and non-traditional, are reviewed; appraisals are also made of threat perceptions as well as perceptual interests, touching on its maritime clout. The findings of the paper are then summarised, with reflections on the emerging nature of the nation's maritime policies and the prospects that are offered.
Role of Development Cooperation in Implementing the 2030 Agenda: Time for More and Better Aid
Murad Ali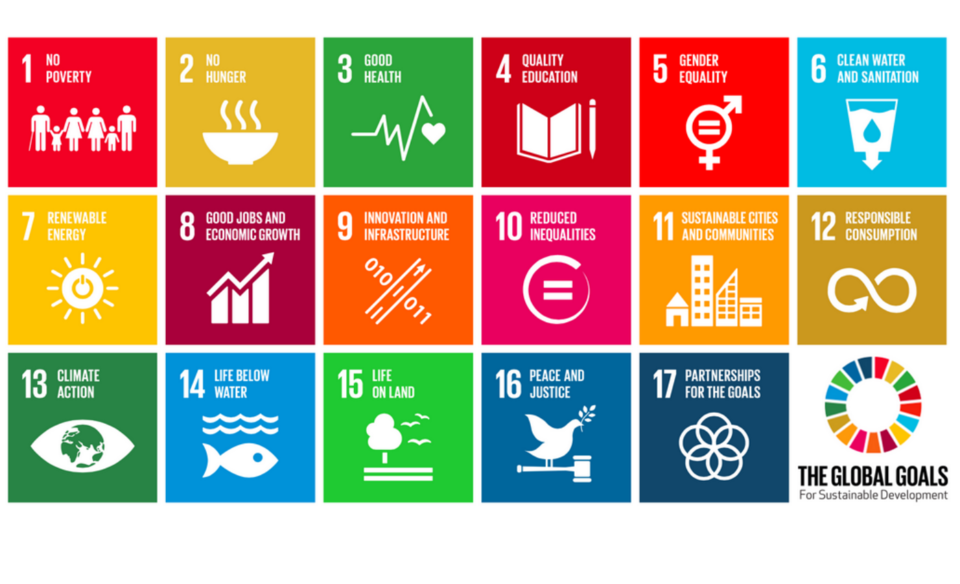 Although a continuation of the unfinished plan of the Millennium Development Goals (MDGs), Sustainable Development Goals (SDGs) are different and very comprehensive in scope, encompassing economic, social, and environmental aspects of development. To implement the agenda, mobilization of substantial resources is needed both at the domestic level and from transnational partners. To this end, the role of development cooperation or Official Development Assistance (ODA) from traditional donors of the Development Assistance Committee (DAC) of the Organisation for Economic Cooperation and Development (OECD), as well as international cooperation from non-DAC aid-providers, is one of the key sources of financing the SDGs. While the agenda does not come up with a new discourse on the role and importance of ODA for the SDGs, aid donors have been asked to achieve the target of 0.7 percent of their gross national income (GNI) as ODA. Aggregate ODA was over $131 billion in 2015. Averaging about 0.29 percent of the GNI of DAC donors. This level is still noticeably below the internationally agreed target of 0.7 percent of their GNI. This paper examines the role and significance of international development cooperation in implementing the 2030 Agenda and achieving the 17 SDGs. Besides ODA, the paper also reflects on other means of financing such as aid from non-traditional donors, climate fund, and private financing. It argues that in view of the ambitious nature of the SDGs and lack of resources and capacities in numerous countries, there is a need for significant quantitative and qualitative increase in ODA in line with requirements of the SDGs.
Muslim Women's Support for Fundamentalism: Comparing Iran and Pakistan
Aisha Anees Malik
Muslim Women's support for Islamic fundamentalism in Iran and Pakistan has its roots in the liberation struggles of their peoples against despotic rulers seen as agents of the West and colonial masters. The rise of Islamic feminism in these countries, once again, is perceived as either an outright support for Islamic fundamentalism or as an apology for its misogynist approach—a case of feminist fundamentalism. This paper draws a distinction between the case of Islamic feminists in Iran and Pakistan using the framework of Kandiyoti's 'bargaining with patriarchy' and Jalal's 'convenience of subservience'. It is argued in this study that the feminists in Iran are engaged in an active debate with the republic, bargaining to negotiate concessions for women. Grounding their arguments in the words of the Holy Quran and Hadith, a language that the fundamentalists understand, they have won considerable ground. In Pakistan, however, owing to their own upper and upper-middle-class status, their failure to attack the roots of the oppressive system, or their accommodations and submission to it, has either been convenient or rewarding for them.
China-Pakistan Economic Corridor: Economic Implications for Balochistan, Pakistan
Manzoor Ahmed
Unlike transit corridors, economic corridors are explicitly designed to stimulate economic development and uplift social indicators. While the China-Pakistan Economic Corridor (CPEC) has been efficiently described as an economic corridor and game changer to the overall economic landscape of Pakistan, its implications for the economy of the Balochistan province of Pakistan are yet to be determined. The fact that 61 percent of the total $62 billion CPEC-related investments will be allocated to projects in the energy sector, which are situated out of Balochistan, a relevant point worth investigating is whether the CPEC will be just a transit route for Balochistan or it will be a harbinger of a greater socio-economic change to the province. This paper attempts to analyse how CPEC can be instrumental in changing the social and economic landscape of Balochistan. The study, while analyzing various aspects of Balochistan's economy, argues that the CPEC enterprise has an enormous significance for the social and economic development of Balochistan. With numerous growth nodes and economic corridors, Balochistan needs Foreign Direct Investment (FDI) and greater connectivity. The CPEC will likely provide the much-needed physical infrastructure and help to exploit the trade and other economic potentials of the province.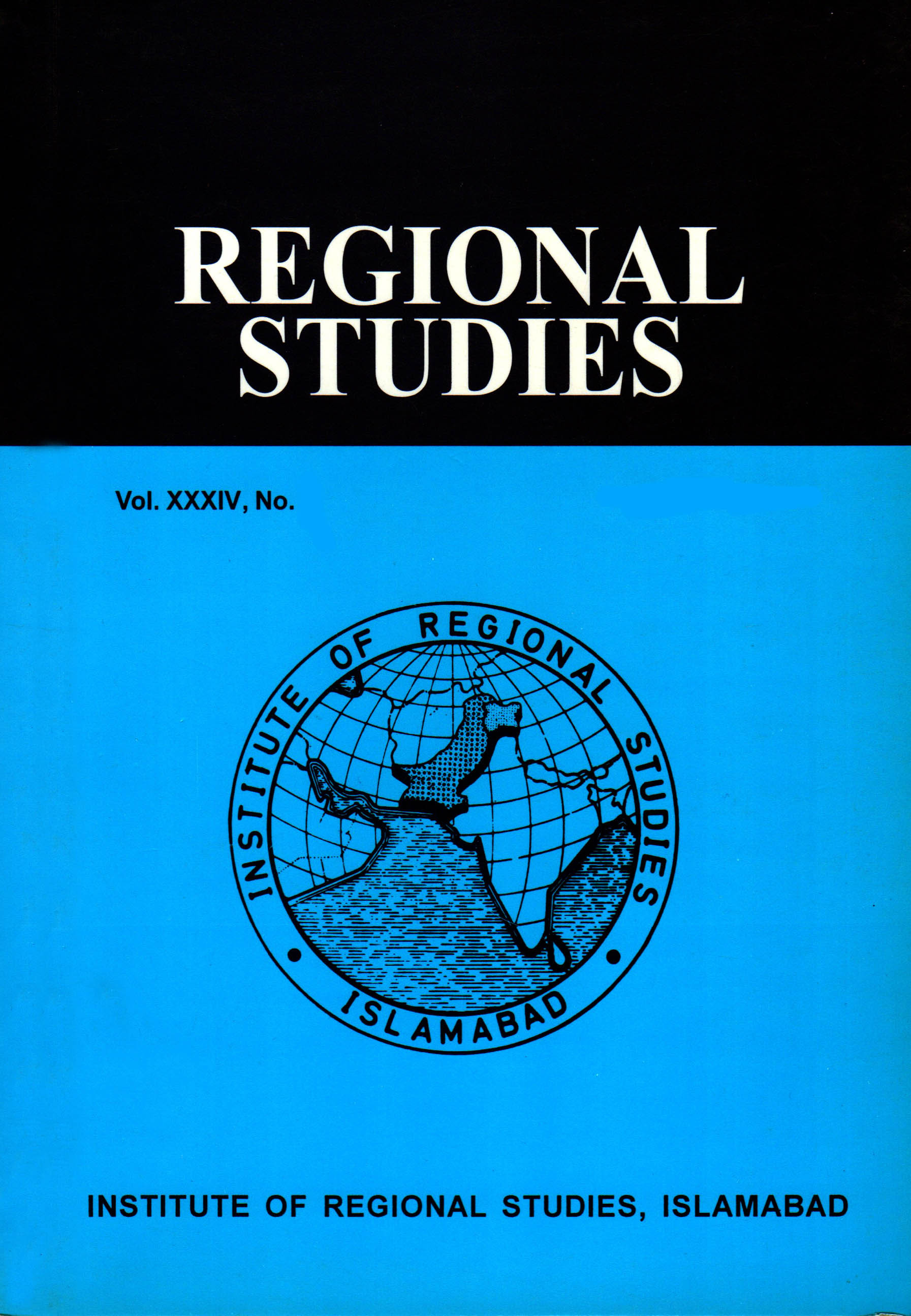 Archive
Quarterly Journal
Regional Studies is a quarterly journal. It is Higher Education Commission Recognized peer-reviewed journal. It covers a wide spectrum including foreign and internal affairs, economy and industry, science and technology, sociocultural aspects and security related issues. The countries that fall within the purview of the study are India, Pakistan, Bangladesh, Sri Lanka, Nepal, Maldives in South Asia, Afghanistan, Iran and the Gulf States in Southwest Asia and five republics of Central Asia, beside China and Indian Ocean.