Current Issue
Summer 2017
TOWARDS ACHIEVING THE SDG OF ENDING POVERTY IN SOUTH ASIA: A CASE STUDY OF INDIA AND PAKISTAN
SYED IMRAN SARDAR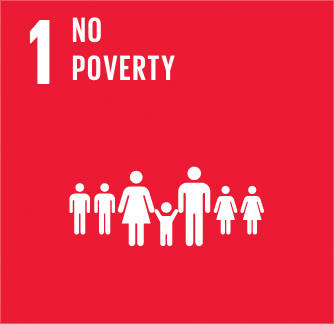 Ending poverty by 2030 in all its dimensions is indeed challenging. It is even more challenging for countries that remained off-the-track in the previous Millennium Development Goal of halving poverty by 2015. The reason behind it was two-fold: lack of will and the states' vulnerability to inter and intra-state conflicts. Both apply to India and Pakistan, the two largest and the most populous states in South Asia. Since their inception, the relationship between both states has never been smooth, resultantly, human security was compromised. In line with this thinking, this paper purposely takes India and Pakistan as a case study to highlight the state of poverty by monitoring progress made in the Millennium well as the Sustainable Development Goal of eradicating poverty so far. While examining, the paper argues that ending poverty by 2030 would remain a pipedream, unless both India and Pakistan prioritise non-traditional issues and put serious efforts into the global mission of poverty-free world.
APPROPRIATION AND FICTIONALISATION OF BUDDHA'S LIFE BY THE WEST
RASIB MEHMOOD, SHAHEEN KHAN and KAINAT ZAFAR
Siddhartha, a novel written in 1992 by a German author Herman Hesse, is an appropriation and re-telling of the Gautama Buddha's story of enlightenment in a much simplified manner. The novel has mystified its readers and critics everywhere in the world. This is because Gautama Buddha's life history has been appropriated by a German writer in ways that not only personalise and naturalise what the Eastern followers of Gautama Buddha might consider 'revelation' but also Westernise it to a great extent. The East considers the Buddha as a visionary religious leader with divine powers, but Hesse has shown him as a modern man who validated his own experience, observation, and analysis over others and tradition. So Hesse's Siddhartha is a triumph of 'reason' and 'experience' over superstitious reverence for the supernatural. This view or perception of the Buddha has implications for the epistemological claims of the postcolonial world. This paper aims to explore, argue, and establish the hidden implications of Hesse's Siddhartha for the postcolonial world we inhabit.
THE 'WORLD ORDERS' IN CENTRAL ASIA: UNITED AGAINST POLITICAL ISLAM?
ADAM SAUD
Central Asia is a region of immense importance for all major powers, as well as regional states, for their diverse interests. There is more of a divergence of interest than convergence, as far as major powers are concerned. The situation is so complex that this involvement and divergence of interest has been given the name of the 'New Great Game'. Despite having divergent interests, Russia, China, the US, and the Central Asian Republics want to counter Political Islam in the region. All of them are also concerned with the Afghan situation, which is considered the spring of Political Islam in the region. This paper attempts to explore the convergence of interest of major powers, better known as the 'world orders' against the Islamic Order. The research tries to address the following questions: What are the world orders? Which world orders are involved in Central Asia? Why has Political Islam emerged in Central Asia? What are the kinds of Political Islam in Central Asia? And why the world orders' interests converge against Political Islam in this region?
AN ASSESSMENT OF INDIAN FACTOR IN PAK-AFGHAN RELATIONS
MIRAJ MUHAMMAD AND JAMAL SHAH

Pakistan and Afghanistan—being neighbours with a long, porous, and not effectively managed border—influence each other strongly due to their common history, culture, and religion. Their relations have been mostly hostile rather than friendly due to political and territorial issues and, more significantly, because of a trust deficit between them. This state of affairs has been galvanised because of the Indian factor, which, in turn, has greatly influenced Pakistan's foreign policy in general and towards Afghanistan in particular. The Indian factor is considered to be mainly responsible for the strained relations between Pakistan and Afghanistan. Pakistan's adoption of the policy of 'strategic depth' was a move in that direction. Both Pakistan and India are busy in achieving maximum political gains in Afghanistan. The main interests of Pakistan and India are to circumvent the installation of a pro-India and pro-Pakistan government, respectively, in Afghanistan. The main objective of this paper is to show how and to what extent India influences Pak-Afghan relations. It briefly explores the main stages of the Pak-Afghan relations and also looks into the Indian interests in Afghanistan and the means New Delhi has employed to realise them.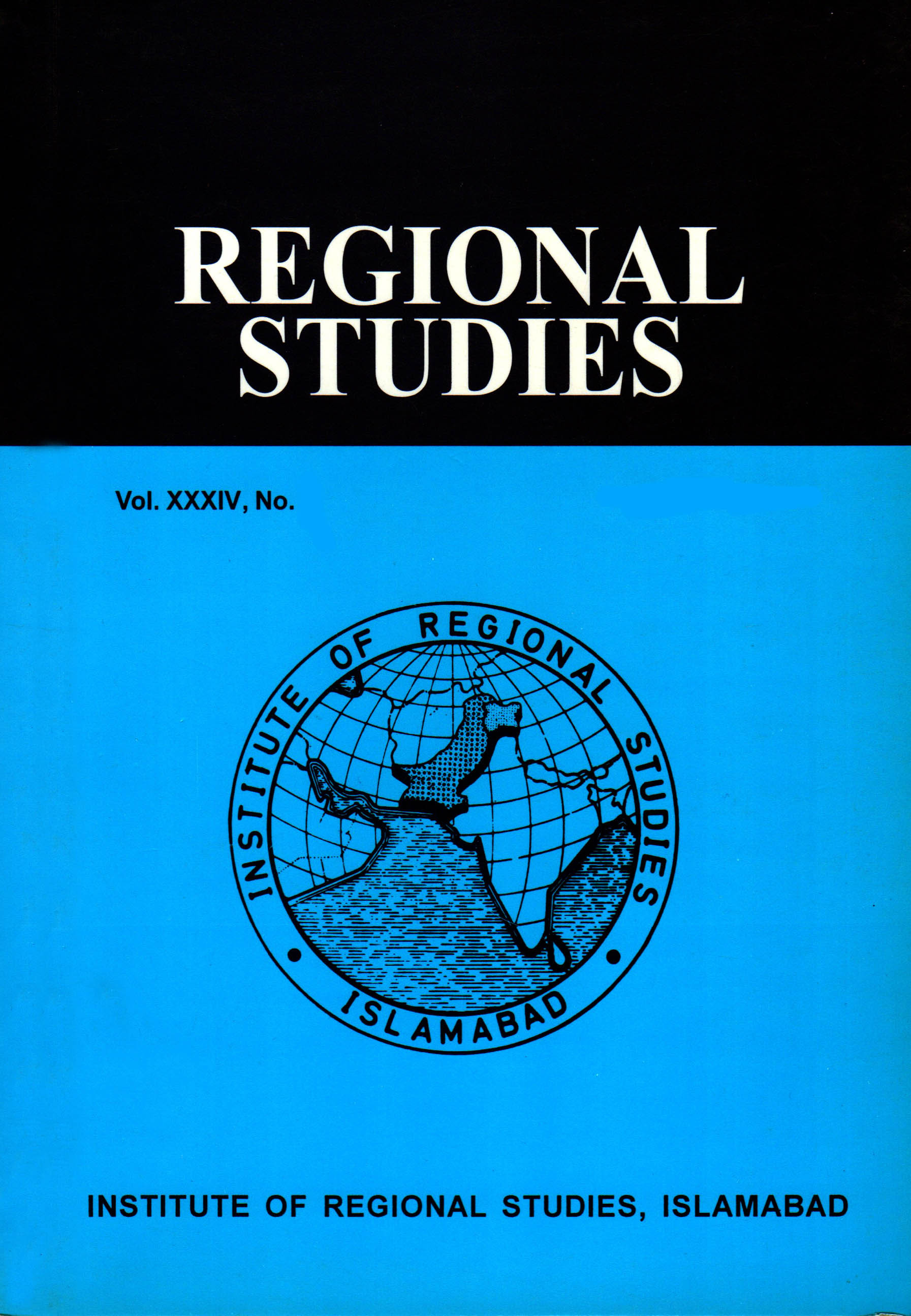 Archive
Quarterly Journal
Regional Studies is a quarterly journal. It is Higher Education Commission Recognized peer-reviewed journal. It covers a wide spectrum including foreign and internal affairs, economy and industry, science and technology, sociocultural aspects and security related issues. The countries that fall within the purview of the study are India, Pakistan, Bangladesh, Sri Lanka, Nepal, Maldives in South Asia, Afghanistan, Iran and the Gulf States in Southwest Asia and five republics of Central Asia, beside China and Indian Ocean.